Home » Hairstyling Essentials » Tips for Choosing the Right Wedding Hairstyle for Your Dress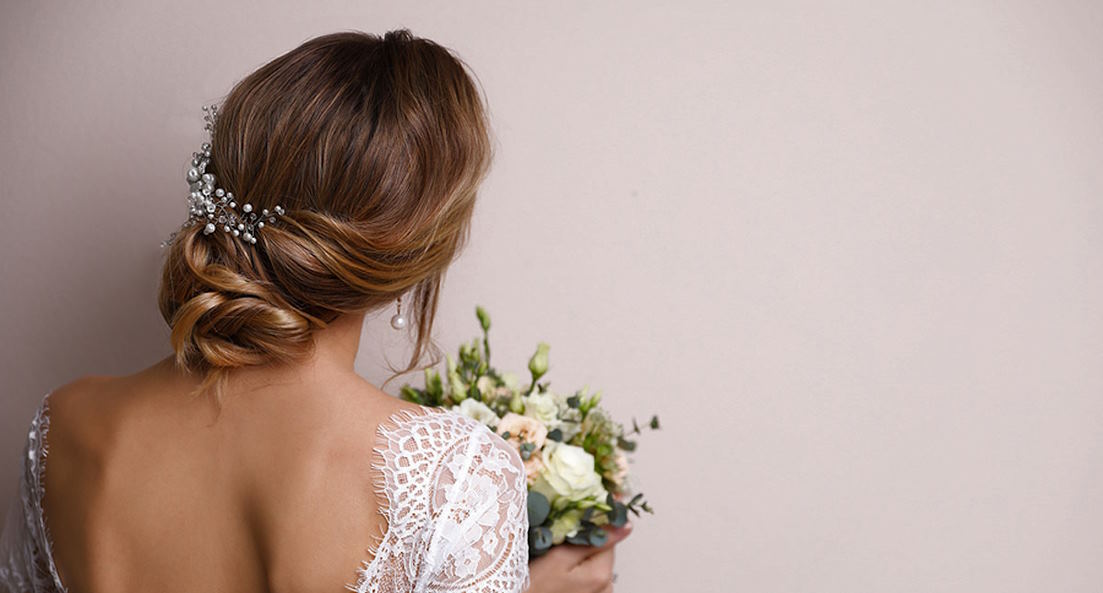 Your wedding day is a momentous occasion, and every detail plays a role in creating the perfect, unforgettable experience. Among the myriad decisions to make, choosing the right wedding hairstyle is a crucial element that can enhance your overall bridal look. The hairstyle you select should harmonize with your wedding dress, reflecting your personal style and the ambiance of the ceremony. From the neckline of your gown to the theme of your wedding, various factors come into play when deciding on the perfect hairstyle.
Consider Your Dress Style
Analyzing the Neckline
When choosing the perfect wedding hairstyle, it's essential to start by analyzing the neckline of your dress. For strapless dresses, an excellent way to showcase your shoulders and neckline is with an elegant updo or a classic chignon. These styles not only complement the dress but also add a touch of sophistication to your overall look. If your dress boasts a high neckline, consider opting for hairstyles that highlight the elegance of the neckline without overshadowing it. Chic updos, sleek ponytails, or even side-swept curls can beautifully enhance the grace of a high-necked gown. V-neck dresses provide a wonderful canvas for a variety of hairstyles. From romantic loose waves that accentuate the V-shape to stylish updos that draw attention to the neckline, the options are diverse, allowing you to tailor your hairstyle to the unique details of your dress.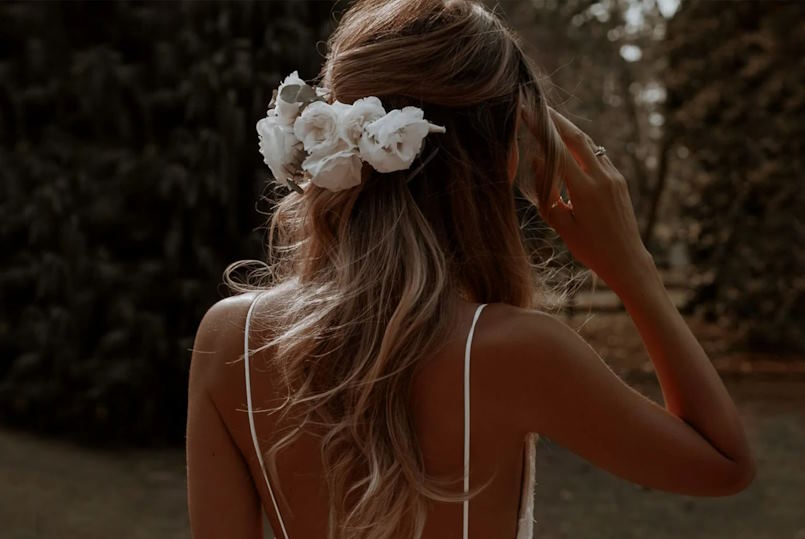 Dress Silhouette and its Impact on Hairstyle
The silhouette of your dress also plays a significant role in determining the ideal hairstyle. A-line dresses, with their universally flattering shape, offer versatility in hairstyle choices. Whether you opt for a classic updo, loose curls, or a half-up, half-down style, A-line dresses provide the freedom to express your personal style. Mermaid or trumpet dresses, known for their fitted bodices and flared skirts, call for hairstyles that balance the silhouette. Consider elegant updos that emphasize the fitted top, allowing the dress to take center stage. For ball gown dresses with their voluminous skirts, hairstyles that maintain a balance, such as glamorous updos or cascading curls, create a harmonious and stunning bridal look that complements the gown's grandeur. Tailoring your hairstyle to your dress silhouette ensures a cohesive and visually striking bridal ensemble.
Matching the Mood and Theme
Considering the Wedding Theme
Your wedding theme sets the tone for the entire celebration, and your hairstyle should harmonize with this aesthetic. For bohemian weddings, characterized by free-spirited and relaxed vibes, opt for hairstyles that exude effortless beauty. Loose, tousled waves, adorned with floral accessories or braids, perfectly capture the bohemian allure. In contrast, classic and elegant weddings call for timeless hairstyles. Chic updos, sophisticated bun styles, or vintage-inspired waves complement the grace and formality of such occasions. Beach weddings introduce unique challenges with the wind and sea spray, making practicality crucial. Choose hairstyles that withstand the elements, such as loose braids, tousled buns, or natural waves that effortlessly capture the beachy atmosphere.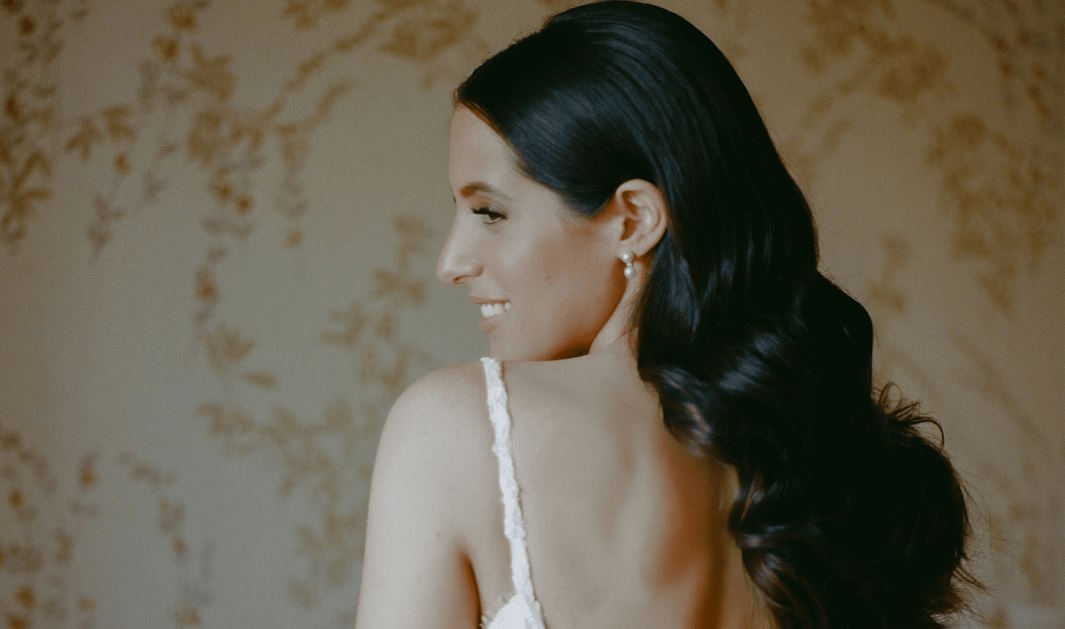 Reflecting the Mood of the Ceremony
The formality of your wedding ceremony also influences the choice of hairstyle. For formal ceremonies, where an air of sophistication prevails, consider elegant updos or polished chignons. These timeless styles not only exude grace but also ensure your hair stays impeccable throughout the event. In contrast, casual ceremonies provide the opportunity for more relaxed and natural styles. Soft curls, boho-inspired braids, or even a simple down hairstyle can perfectly complement the laid-back atmosphere, allowing you to walk down the aisle with a carefree and genuine charm. Tailoring your hairstyle to the theme and mood of your wedding ensures a cohesive and visually stunning bridal look that resonates with the overall ambiance of your special day.