Home » Wedding Tips & Advice » Fun and Creative Wedding Games for Guests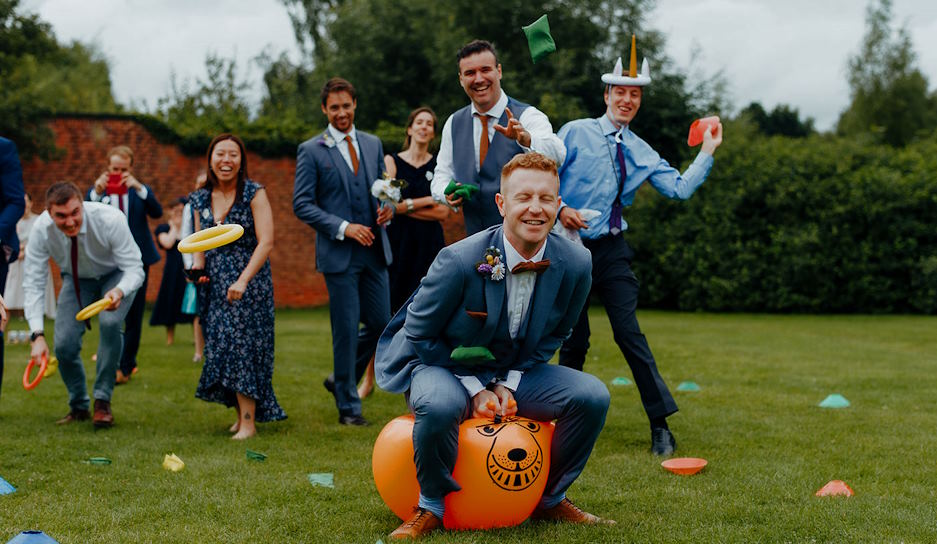 As the anticipation builds and the venue is adorned with love and laughter, couples today recognize the need to go beyond the traditional wedding script. Injecting a dose of playfulness into the celebration, wedding games have emerged as a delightful way to break the ice, foster connections, and infuse a dash of entertainment into the festivities. Beyond the customary dances and toasts, these games are becoming integral elements of modern weddings, adding a personalized touch that resonates with both the couple and their cherished guests.
Icebreaker Games
Icebreaker games serve as the perfect way to kick off the celebration and get guests mingling. "Wedding Bingo" is a delightful choice where guests mark off items like "bride and groom kiss" or "someone gives a toast." "Two Truths and a Lie" injects a dose of humor as guests share amusing anecdotes, challenging others to decipher fact from fiction. The timeless "Shoe Game" involves the couple answering questions about each other by raising the bride's or groom's shoe, eliciting laughter and insights into the relationship.
Table Games
As guests settle into the reception, table games provide a fantastic way to engage them during the meal. "Wedding Trivia" allows guests to test their knowledge about the couple, fostering a sense of connection. "Mad Libs" injects a touch of whimsy, allowing guests to create hilarious and often unpredictable wedding advice. "Advice Cards" placed at each table encourage guests to share their wisdom, offering heartfelt messages and well-wishes.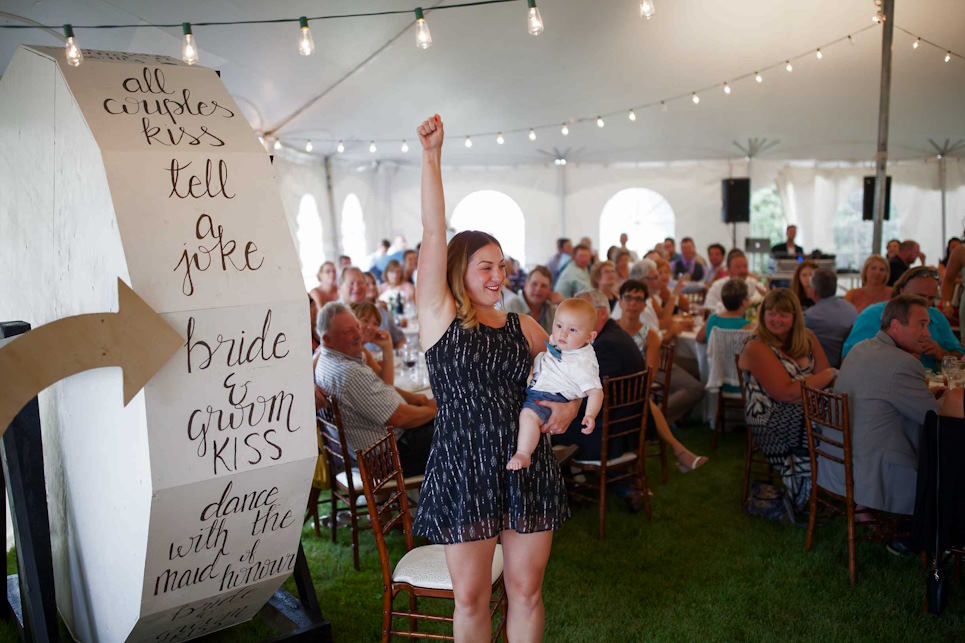 Lawn Games
For outdoor weddings or those with expansive venues, lawn games add a playful and competitive element. "Cornhole" is a classic bean bag toss game that sparks friendly competition. "Giant Jenga" challenges guests to build and topple a tower of oversized blocks, creating a visually dynamic experience. "Lawn Twister" takes the traditional game to a new level, offering a colorful and entertaining twist on the classic.
Interactive Photo Booths
Photo booths have become a staple at weddings, but why not take it a step further with interactive elements? A "DIY Props Station" allows guests to get creative with accessories and costumes, resulting in memorable and hilarious photos. "Green Screen Fun" transports guests to various backgrounds, from exotic destinations to fictional realms. A "Polaroid Guest Book" invites attendees to snap a photo and leave a personalized message, creating a tangible and heartfelt keepsake for the couple.
Scavenger Hunt
Elevate the excitement with a wedding scavenger hunt, encouraging guests to explore and interact. "Photo Scavenger Hunt" prompts attendees to capture specific moments, ensuring every corner of the venue is explored. "Advice Seekers" challenges guests to find individuals with unique experiences and gather pearls of wisdom. "Reception Bingo" turns the celebration into a game, with guests marking off items as they occur, from a heartfelt speech to a spontaneous dance-off.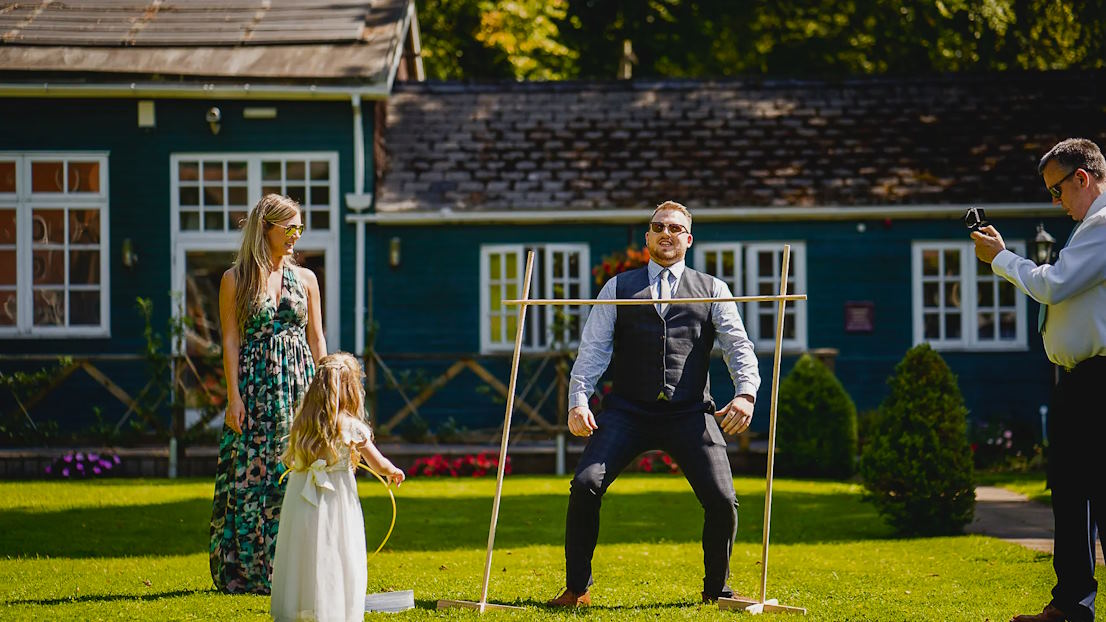 Trivia Games
For a touch of friendly competition, trivia games can be incorporated into the festivities. "How Well Do You Know the Couple?" quizzes guests on the intimate details of the relationship, bringing laughter and surprises. "Love Song Lyrics Trivia" taps into the power of music, testing guests' knowledge of romantic tunes. "Movie Couples Match" challenges attendees to connect famous on-screen duos, adding a cinematic twist to the celebration.
Dance Floor Challenges
Keep the energy flowing on the dance floor with interactive challenges. "Musical Chairs" introduces an element of nostalgia, inviting guests of all ages to participate. "Limbo" brings a touch of the tropics, encouraging guests to shimmy under the limbo stick. "Dance-Offs" showcase the guests' moves, turning the dance floor into a lively competition.
DIY Wedding Game Ideas
For couples seeking a personal touch, DIY games offer a creative outlet. "Ring Toss" can be crafted with a touch of rustic charm, becoming a delightful outdoor activity. "Tic-Tac-Toe" can be customized with the couple's initials, adding a personalized touch to the classic game. A "Wedding Piñata" filled with sweets and surprises adds an element of excitement and anticipation to the celebration.